What crisis? Xbox plays its hand, and it's outstanding|Viewpoint
Microsoft hinted at future plans at its non-E3 showcase.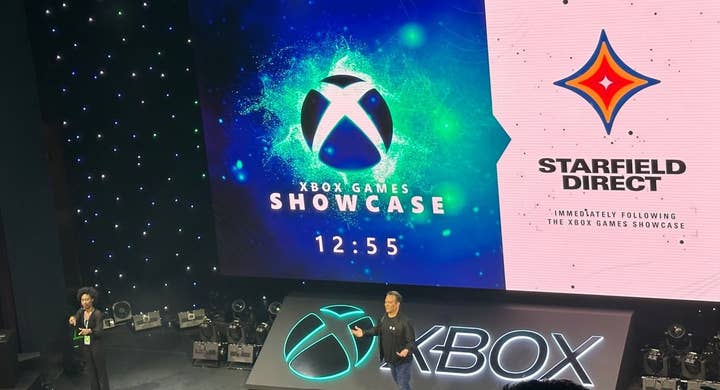 Phil Spencer had to take the stage before the last Xbox show to address the audience.
Throughout it, he apologised for his "psychological" appearance on a podcast, detailing his appearance on Kinda Funny in response to the poor performance of Bethesda's Redfall and revealing his dissatisfaction with the console developer.
In my opinion, he has nothing for which to apologise. Furthermore, the hype surrounding the current Xbox wars seems unnecessary and premature.
You can't turn this down. Although Redfall was a difficult experience, it is not indicative of the quality of modern Xbox games. Just a few months after the release of the excellent Hi-Fi Rush and Pentiment, this game was released. They haven't all been AAA blockbusters, but Xbox's studios have, on the whole, delivered.
The level of trust is really low. Frustrating game releases, the CMA blocking the Activision Blizzard deal, and conflicting financial results all occurred simultaneously. When taken as a whole, the situation appears dire; taken individually, however, these were only moments of discontent rather than a crisis.
At least in terms of its release schedule, many of Xbox's clashes have been less than ideal. Many of its purchases were made with PS5 exclusivity in mind, even though they were in the midst of developing games for many platforms. After the games were over, the teams had to adjust to the real world, where remote and hybrid employment discouraged innovation and fresh ideas.
COVID also made it much more difficult to retain and onboard employees, something that companies like Playground Games, Rare, and The Initiative were doing in the midst of as they attempted to expand their new AAA studios. Microsoft isn't alone in this fight, but whereas Sony and Nintendo were able to spread their efforts out and fill the gaps, Xbox was not so fortunate.
Xbox was already behind the eight ball before it even started its not-E3 showcase. Players needed access to massive video games, and the schedule delivered. We're finally on the cusp of playing many of the interesting and important roles we've seen.
If I were being critical, I'd point out that most of the games planned aren't due out until 2024 at the earliest, that we didn't get to see much actual gaming, and that there were a lot of dream-based action games. Those are valid points, but I'm not sure how much they mattered given how much we got to see of two of Xbox's most anticipated games this year: Starfield and Forza Motorsport.
"Xbox has acquired a number of major studios, and we're finally getting original games from them."
And now that Xbox has acquired so many major studios, we can play exclusive titles from them at last. Playground Games, Obsidian Games, Compulsion, Ninja Theory, and inXile were all present. And instead of the smaller, more speculative titles we had been seeing up until that point (games like Bleeding Edge, Hi-Fi Rush, and Grounded), they were showing off massive AAA projects. In particular, Avowed, Fable, and Hellblade received enthusiastic reviews from LA-based viewers.
It was a smorgasbord of massive titles, with a solid slate of new IP and a few surprises thrown in, like Rare and LucasArts working together to give us the Sea of Thieves/Monkey Island crossover we need. In addition, we know that additional video games are on the way; in particular, we are still waiting for Perfect Dark and Everwild to enter the fray.
In reality, Xbox has shown its hand for the next 18 months. After October's Spider-Man 2, PlayStation's lineup hasn't received much attention, and Nintendo (yep, a competitor) has almost no video games scheduled for release beyond next month's Pikmin 4. Naturally, both companies have more to disclose, and having seen the competition, they know they have their work cut out for them.
It's all conjecture until we actually get our hands on those games. Over the past few years, I've seen numerous promising Xbox presentations end in disaster. After many years of talking the talk, Xbox will finally grasp it needs to start walking the walk. Which kicks off in September with Starfield's incredibly well-prepared launch. All it has to do is supply.
After a rocky start, Xbox delivered a convincing demonstration, suggesting that this generation (whatever that means these days) has yet to see its best.


Add to favorites