Titanfall director Steve Fukuda is leading Respawn's brand-new task
Not Titanfall 3however "something brand-new."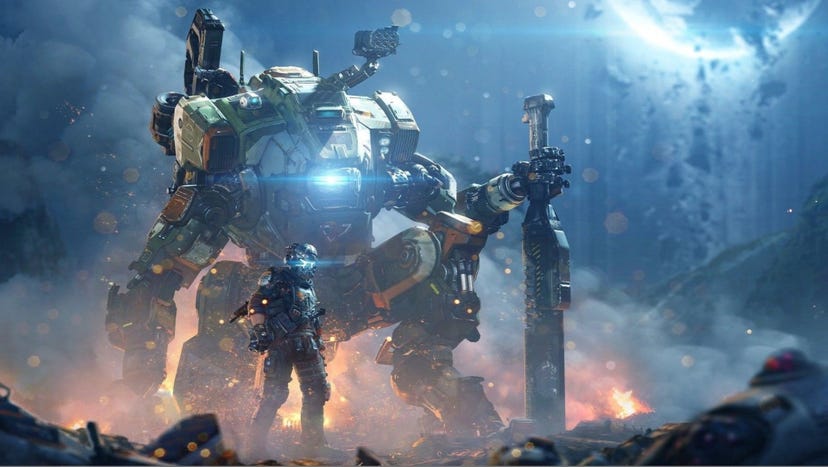 Steve Fukuda, who directed the Titanfall games and is now directing other projects for Respawn Entertainment, is at the helm. Vince Zampella, general manager of Respawn, told Axios that Fukuda oversaw a "extremely little skunkworks group" while working on Pinnacle Legends and Star Wars Jedi: Survivor.
It's interesting to think that a brand-new community is being built from the ground up by Respawn. Since the releases of 2019's Peak Legends and Star Wars Jedi: Fallen Order, Respawn has primarily shifted its focus between those two series, with a brief diversion into the Medal of Honour series with the virtual reality title Medal of Honour: Above and Beyond.
Zampella confirmed that no, Fukada is not working on Titanfall 3, and that there are presently no plans to develop such a game. Later, he said that he still didn't know much about the secret project, but that the studio's goal was to "find the enjoyable in something brand new."
Fukuda worked as a designer on Call of Duty 4: Modern Warfare and the other early games in the series by Infinity Ward.After making the jump to Respawn, he went on to lead the first Titanfall game as well as its sequel, Titanfall 2. His LinkedIn profile suggests he was left out of the planning forPeakorJedi Survivor's development.
That newly hinted-at project is Respawn's third video game due out in the near future. The designer is currently scheduled to work on two new Star Wars games, a first-person shooter helmed by Medal of Honour co-creator Peter Hirschmann and a strategy game produced in collaboration with Bit Reactor.
Zampella is the man in charge of restoring Electronic Arts' Battlefield franchise as well as managing development on the three secret projects.
Directly sent to your inbox, Game Developer is your daily source for news, dev blog sites, and stories.
Subscribe
GET IN TOUCH WITH 


Add to favorites