This brand-new mod brings complete VR to timeless zombie survival video game 7 Days To Die
We may receive compensation if you make a purchase after clicking one of our links. See what we allow in our articles.
Flatscreen modders for virtual reality must be liked. To this day, they tirelessly work in their spare time for little to no financial reward to keep PC VR alive and well by creating excellent VR conversions of a couple of video gaming's all-time greats. Except, perhaps, for the occasional Patreon subscription.
Necro and Kaaliba, two talented modders, are preparing to release a new flatscreen to VR mod for the popular zombie survival game 7 Days to Die (they don't have a Patreon just yet, but they will soon). For today's VR Corner, they sent me an early build of their mod, and you can watch me put it through its paces in the video gamer up there (or on YouTube).
Those unfamiliar with 7 Days to Die need only know that it is a challenging survival game with a zombie twist. 7 Days to Die has been around for almost a decade, making it a genre classic known for its brutality and its escalating difficulty as the game progresses.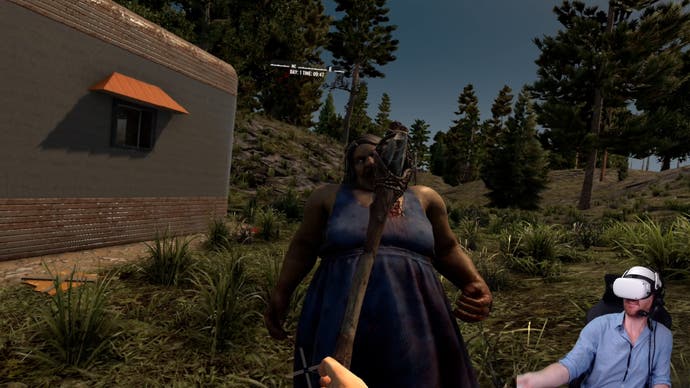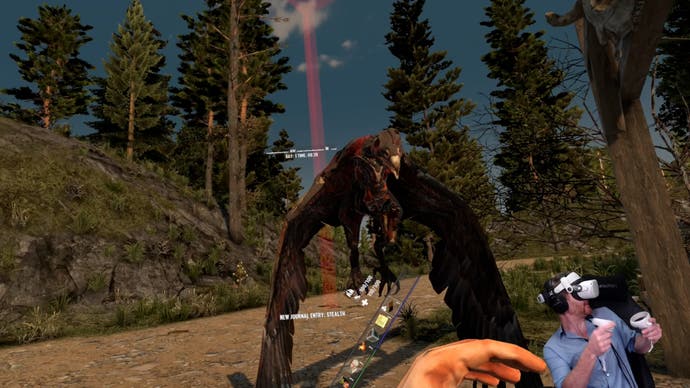 Add to favorites