Sony's Project Q uses much more Qs than As|Viewpoint
It's hard to understand what problem PlayStation's new device is solving unless it has incredibly low prices.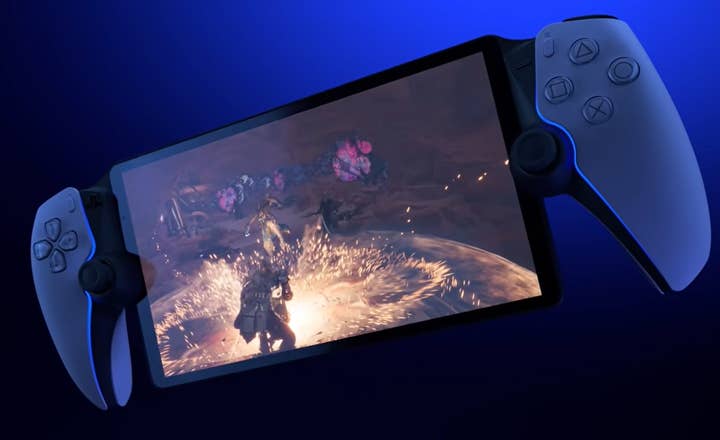 Join the GI Daily here to receive the latest news in your inbox.
The situation is straightforward: you live in a household with a single, enormous television in the living room, and several of you are avid players. You can't monopolise the television all the time. Sure, you have daily objectives to do and fight passes to complete, but not everyone wants to watch you do those things on the only screen in your house. Others want to watch television or films, or perhaps they want to play their own video games.
If only there were a way to take your video games out of the theatre and continue playing them on a portable device, freeing up the television for other people to watch and restoring domestic harmony.
That seems to be the main selling point for Project Q, Sony's newest addition to the PlayStation hardware ecosystem. Project Q is a portable device with an LCD screen pressed into the middle of a split DualSense controller that allows you to use Remote Play to stream video games from your PS5 over WiFi.
Let me say up front that I have no problem with the situation as it is. I think it's a real situation that occurs daily for a lot of gamers, and I think it's legitimate to think of solutions to that situation — ways that someone can tell their parents, child, partner, flatmate, etc., "Sure, you take the television," while simply switching their video game over to a practical little portable gadget that allows them to play as before.
The situation that Project Q was designed to address and the problem it is intended to solve are both genuine.
I think the problem Project Q is designed to solve and the scenario it was created to address are real. I belong to the demographic that this is aimed at, and I can definitely see myself switching to a portable gaming device to complete some Genshin Impact daily tasks or fervently try to remove some icons from an Assassin's Creed map, while my significant other plays a game that is more graphically complex and deserving of the big screen.
There is only one problem: Since we already do this frequently, I can absolutely see myself doing it again.
With a controller add-on, Remote Play is a reality, functions admirably, and is decent on a smart smartphone (Sony even supports a third-party PlayStation-branded one!), and even more better on an iPad connected to a DualShock. With or without some really cheap add-ons to make things a little more ergonomic, customers' existing devices already perform what Project Q does incredibly effectively.
Task Q does offer certain advantages, such as fully supporting DualSense controller functions, which is wonderful. Additionally, the device appears to be far more comfortable and delightful to use than any controller grip for a mobile phone I've used. It's difficult to avoid thinking about the second issue: despite looking good on paper, this idea has already failed twice, as two hugely popular devices—the PlayStation Vita and the Wii U—promised themselves greatly on the prospect of serving as remote controls for home consoles.
Despite the fact that they were both terrible at that aspect of their offerings, these devices continued to function. While the Wii U successfully implemented the concept and also performed interesting second-screen things in some video games, the Vita was a charming console to use for Remote Play to the PS4 (I clocked up a lot of Final Fantasy XIV hours that way).
Project Q, in particular, used something significantly more than the Vita did; it won't play its own video games, work outside the home, or, based on initial reports, even support PlayStation Now streaming, though that's probably something it will eventually support. Additionally, there is no indication that it will ever support second screen functionality for any PS5 games. A device called Task Q will mimic the fundamental business strategies of two of the worst flops of recent years, but it will actually deliver less than either of them. That's a tough one to sell.
Difficult, however possible.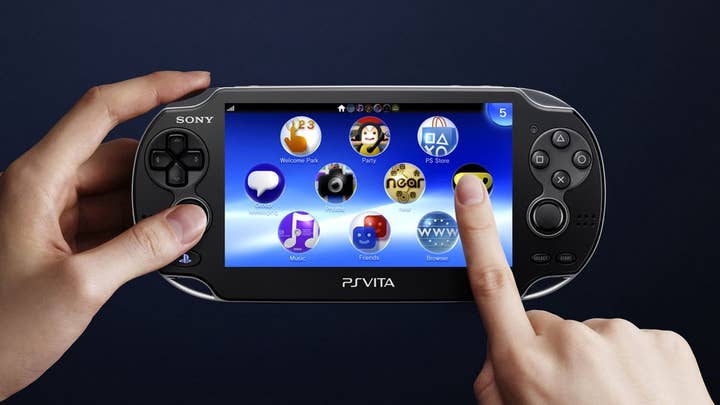 Customers' existing devices already perform what Project Q does exceptionally effectively.
When accessories are added, a PSVR 2 costs $550, and the Pulse3D headset you need to use the console's high-end audio options costs an additional $100. Although the PSVR 2 is an exceptionally good set for the price and Sony has historically produced excellent hardware in this generation, your wallet will suffer if you purchase any of those items separately (aside from those awful analogue sticks, of course).
Budget options don't seem to have been a high focus for Sony; you might argue that the PS5's digital-only design was a budget concession, but even it was obviously going to end up costing more to purchase over time than the disc-capable version.
There are reasons to believe that Project Q is being approached differently. The device looks high-end, but it appears that some decisions were made to cut costs: it only supports Remote Play over WiFi (effectively making it a dumb client that only needs an easy stream decoder chip), and the screen is a basic 1080p LCD rather than something more expensive like an OLED. Although not cheap per se, an impulse-buy price point for this kind of item would peak at around $150, which is within reach for many older consumers who are most likely to live in homes where sharing access to the big television is a problem.
Given all the other options already available to accomplish the same goal, there may be an audience for this if Sony is aiming for that variety—possibly a very particular niche audience, but there is still a possibility of an audience for this.
On the other hand, if this ends up being yet another expensive addition to the PS5 environment—a $250 item, or perhaps even more expensive—then this is already doomed before it even materialises.
"If this turns out to be another expensive addition to the PS5 community, a $250 item or more, it's already doomed before it even appears."
I argued a few weeks ago that I could not see the business case for a product like this when leaks suggested the existence of Project Q, and to be honest, I'm still having trouble. As a reasonably inexpensive peripheral, it would resolve a problem in a well-structured way, but if it is priced in the same exorbitantly high way as the DualSense Edge was, I'm not optimistic that any market exists.
Although Project Q will be compared to the cost of other Remote Play services, the phrase "for a couple of quid more you might purchase a Switch" will reverberate loudly around the device if it does not hit a competitive price point. The Edge was obviously a premium option, and its rates remained in line with Microsoft's comparable offering.
I'm all for Sony taking interesting risks, creating interesting gear, and swinging for the fences, but it's odd to see the company leaving the portable market in favour of such a specialised niche product. Even if it continues to operate commercially, there is unlikely to be a sizable demand for it. Its likely end is as a "hello, remember that?" interest product in a far-off version of Astro's Playroom.
Although Project Q has been described today, it appears to be a mostly unnecessary reaction to a problem that has already been handled. It's possible that there is more to come with this device; we don't know the costs, and there may be other features that have not yet been discussed.
Sign up for the GI Daily here to receive the most important news in your email.


Add to favorites