After Wonder Woman 3 was cancelled, Gal Gadot said she was free to focus on telling other tales. In the latest issue of Total Film magazine, hitting newsstands on Thursday, June 22, the cover star discusses her immediate future beyond the DCEU, calling it "a chapter" she is now undergoing.
It's incredible that I get to help launch and develop stories about which I'm passionate. The realisation that I can take my time finding the next deal is a huge source of freedom for me. I love it, and it keeps me going," said Gadot, whose upcoming role as the lead in the Netflix spy thriller Heart of Stone she is very excited about.
I won't be limiting myself to simply my own work; I intend to continue acting professionally for others. The fact that I can tell the kinds of tales I'm interested in telling, whether they're based on ideas I've come up with or ones I find intriguing from people who want to collaborate with us, is very remarkable.
I'm very appreciative of this, and you can bet that I'll keep doing it since it's well worth it. She finally said, "I am tremendously, really ecstatic and humbled.
Preorder the Heart of Stone problem of Total Film now
Warner Bros. announced the cancellation of Patty Jenkins' proposed third Wonder Woman film on December 8, 2022, citing creative differences with the new direction of the DC Cinematic Universe under James Gunn and Peter Safran.
The superhero sequel was reportedly co-written by Jenkins and Geoff Johns, but the two men ultimately decided against fully committing. The film was reportedly taken off the market because Jenkins refused to make any changes to the treatment.
If Wonder Woman 3 doesn't happen, we could still see Gadot in roles where she could pass for the Amazonian princess. Just recently, the character made a surprising appearance in Shazam! after first appearing in The Flash. Also, the wrath of the gods.
Gadot plays Rachel Stone, an intelligence operative who is the only thing standing between the global peacekeeping firm she works for and the loss of its critical and, more importantly, dangerous property, in Tom Harper's Heart of Stone.
The newest issue of Total Film magazine features Netflix's Heart of Stone on its cover, and this is just a snippet of our conversation with the cast and crew. On Thursday, June 22nd, the publication will be available for purchase. Have a look at these book jackets: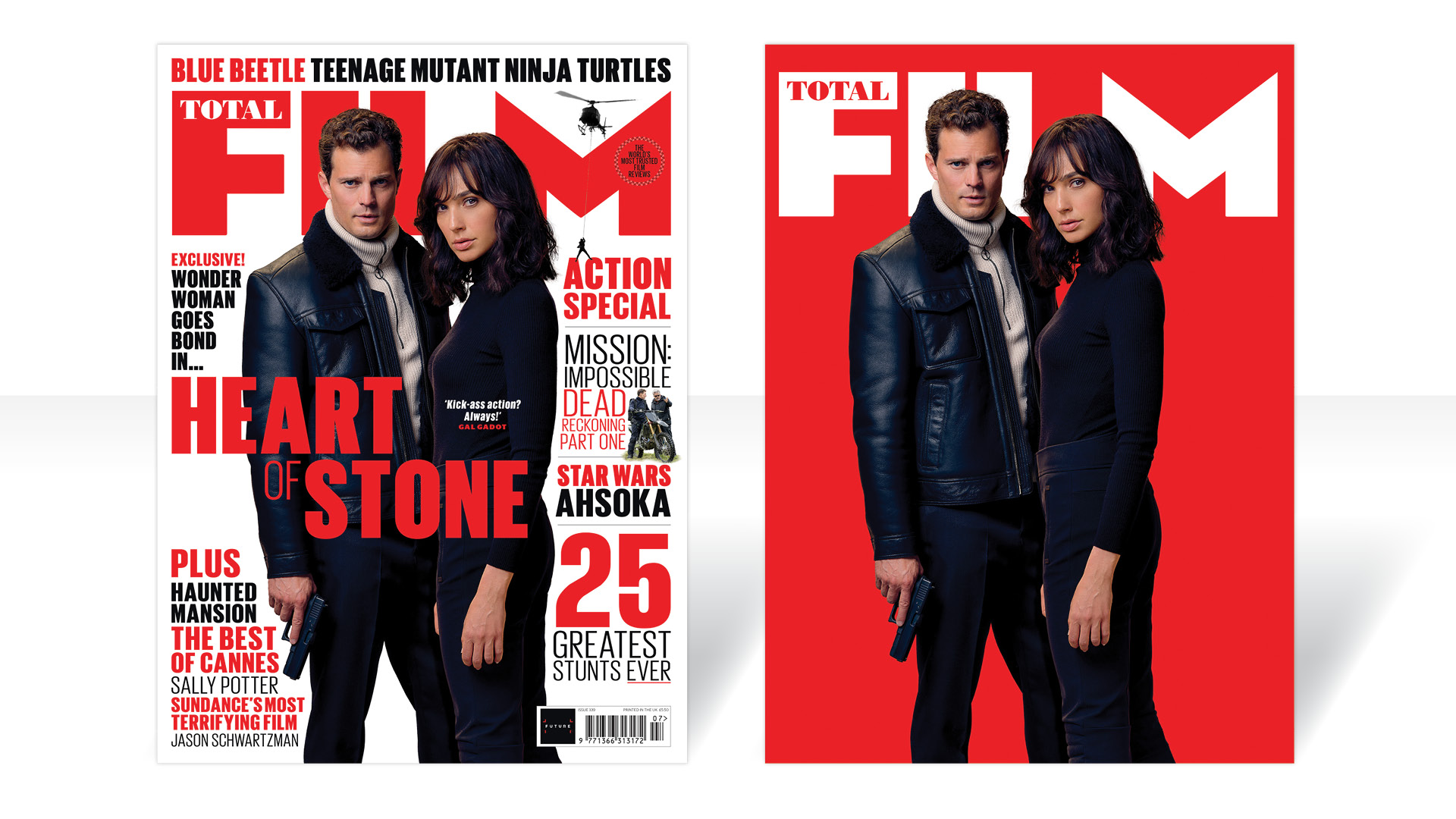 Why not become a subscriber to Total Film so that you never miss an issue again? Special subscriber-only covers (like the one imagined above) will be sent to you before the magazine is sold in stores. In addition, our current offer includes a free STM ChargeTree, a device normally priced at $69.99. Visit MagazinesDirect for details (subject to terms and conditions).