Do gamers now value efficiency over visual realism?|Viewpoint
Register for the GI Daily here to get the most significant news directly to your inbox
Today, a good buddy of mine gave me a rather tasteful meme.
Similar to the iconic scene in Iron Man where Jeff Bridges stabs his finger into the chest of an unfortunate scientist while yelling, "Tony Stark had the ability to develop this in a cavern with a box of scraps!", this meme's version of the scene has Bridges brandishing a copy of Legend of Zelda: Tears of the Kingdom. The developer has Respawn Entertainment's emblem pinned on his lab coat, but Nintendo is the one who created it in a cave with a box of garbage.
I had to giggle at it; maybe you were meant to be in this world. Star Wars: Jedi Survivor, the game that this meme and vast swaths of online comments are mocking, is a highly anticipated sequel whose release has been tainted by significant technical and performance issues.
Obviously, there are many ways in which the comparison falls short of reality. Although it was only partially incorporated in a cave, Tears of the Kingdom is Nintendo's best game of the year and is crucial to the company's platform. However, given that the portable device the game is running on is seven years old and wasn't even cutting edge when it was released, you could make an argument for the package of scraps example.
Although optimisation and resources may not be at the top of the list of why TotK and Jedi Survivor perform so differently, it's hard to ignore the end result when considering the games' vastly different goals, obstacles, and concerns.
One in particular, "working on a box of scraps," is visually impressive and plays quite well; it's a lot of fun to play as well. The other, despite running on the most expensive console hardware available, is severely compromised technically, to the point where its efficiency problems make it far less pleasurable to play.
Even though I'm still wary of drawing direct comparisons between the two (an open world RPG built around a complex physics sim and a Souls-lite based upon Star Wars aren't exactly an apples-to-apples pairing), I think it's worth exploring the question of how Jedi Survivor came to be this way. The different priorities and decisions that went into each role are interesting to consider.
The idea that Respawn Entertainment's team wasn't effective in delivering a technically sophisticated video game may and should be disregarded right off the bat. The studio's track record amply demonstrates that this is not the case.
The team behind Jedi Survivor is top-notch, so if delivering a game that meets specific performance benchmarks was a top priority, they would have made that happen. The fact that they didn't hints at alternative values and approaches. There has been a lot of criticism levelled at the game ever since it came out, so it's natural to wonder if the issues were misunderstood or not.
For the record, your negative reaction is quite reasonable. The technological flaws in Jedi Survivor are legitimate complaints; the game's inefficiency is terrible enough to ruin what should be a hectic action experience. The game's attempt to keep a playable frame rate by reducing its resolution targets and compensating with some relatively ugly upscaling has resulted in muddy, blocky visuals in many scenes, which only adds to the player's frustration and makes them wonder what the game is sacrificing efficiency for.
I've been playing the game on PS5 (or attempting to, at least), but reports of problems with the PC port make it sound like developing the PC version was a low priority and underfunded project. Most of the game does function, and it is unquestionably feature-complete, but from a technical standpoint, this is probably the worst condition that a major AAA title has actually introduced in since CD Projekt Red's infamous catastrophe, Cyberpunk 2077.
If Respawn Entertainment is as talented as people say they are, why would they release a game in this condition while Nintendo's ambitious, sprawling open world RPG plays well on a platform about as powerful as an iPhone 8? There's an emphasis on appearances.
That core top priority– developing a video game that stands along with Star Wars' live action homes– drives a cascading set of choices that leak into every part of the video game
While there will always be self-proclaimed perfectionists who assert otherwise, it is clear that a large number of customers place a high value on Jedi Survivor's high standards of visual quality. The graphic quality of a AAA Star Wars game is crucial to its success because it gives players the impression that they are exploring a universe straight out of the movies and TV shows.
Tears of the Kingdom makes the most of this wiggle room by employing a stylized and minimalist visual design that lends itself to great efficiency and particularly excels on compact displays like those of an undocked Switch. That was never a reasonable option for Jedi Survivor to consider. Even while highly stylized Star Wars games have the potential to exist and be fantastic, they are now unavailable to major AAA certified products.
That overarching goal—creating a game that can compete with the Star Wars live-action properties—directs the decisions that pervade every facet of the experience. Not only did Jedi Survivor want to make its environments look as realistic as possible, using performance-sapping technologies like ray traced shadows and reflections to achieve that goal, but it also wanted its characters to be as completely matched to their stars as possible, using comprehensive efficiency capture and facial imaging.
Turning up the volume on those technologies also has an efficiency effect, but with the names of the actors who might play those roles in a live-action adaptation floating around the room where decisions were made, the stakes would have been established very quickly. The overall need to create a video game that fits neatly into the Star Wars live action canon would have guided the course of action at every juncture where a compromise needed to be made.
Star Wars' long shadow would have cast a darker light on these options, but they are not unique to Jedi Survivor. A tough thing to offer in a meeting where priorities are being set for the allocation of resources is a compromise between focusing on things that look great in screenshots, trailers, and check-box function lists and focusing instead on something as dull and workmanlike as efficiency.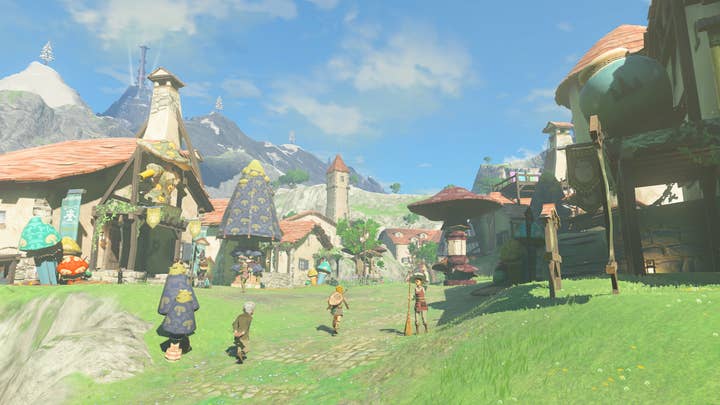 With the shackle of the PS4 SKU eliminated from around [Respawn's] ankle, that caused a video game that's remarkably outstanding in numerous concerns– however pull down extremely by its technical options
For modern technology, this usually meant an efficiency mode that would cap the framerate at a solid 60FPS while minimising other visual quality drops as much as possible. Once a rare feature only seen in fighting games and PC shooters, the ability to lock at 60FPS has become almost standard in the last couple of years, even if that's held true mainly by accident due to the PS4's suddenly lengthy tail.
Now, for the first time, major video games are being released without a PlayStation 4 version; the lack of a PS4 SKU has prompted some interesting design choices for Jedi Survivor, one of the first major third-party products to abandon the PS3 and 360.
While Jedi Survivor does provide a performance mode, it's far less fun to play and features noticeable framerate drops when compared to the game's default 30FPS. Issues persist regardless of whether they result from the freedom to implement novel visual functionalities regardless of their impact on framerate and resolution efficiency, from a failure to leave time and resources for optimisation, or from some combination of the two.
It's not that the people of Respawn didn't value efficiency; it's just that they didn't value it (or were told not to value it) as highly as they valued other things. The game is amazingly outstanding in many regards, but is let down terribly by its technological options, thanks to the removal of the shackle of the PS4 SKU around their collective ankle.
Perhaps these decisions are motivated by industrial factors. Stunning videos and pictures, and out-of-breath chatter about the revolutionary new features, are argued to be more important to potential buyers than concerns over something as technical and mundane as framerate efficiency. (It doesn't help that there's a whole layer of senior industry professionals who learned years ago that films work best at 24FPS and have since dismissed anything beyond that as foolishness and technobabble.)
After 3 years of generally fluid 60 FPS video games with crisp, tidy, high-resolution graphics (albeit sacrificing some realism for that objective), I have to wonder if consumers, having actually experienced that possibility, will be from another location as tolerant of bad performance as they once were. If customers' expectations have shifted, then EA and Respawn have been caught completely off guard, and many other companies are going to face the same problem.
In the past few years, gamers have gotten a taste of what it would be like if developers were given permission to scale back on the relentless pursuit of visual fidelity in favour of constant efficiency and resolution, and after tasting that savoury nectar, many players may not want to go back to the old ways.
Register for the GI Daily here to get the greatest news directly to your inbox


Add to favorites