Blasphemous 2's bleak Souls-like platform action gets August release date
We may receive compensation if you make a purchase after clicking one of our links. See what we allow in our articles.
Switch, PC, Series X/S, and PS5 versions.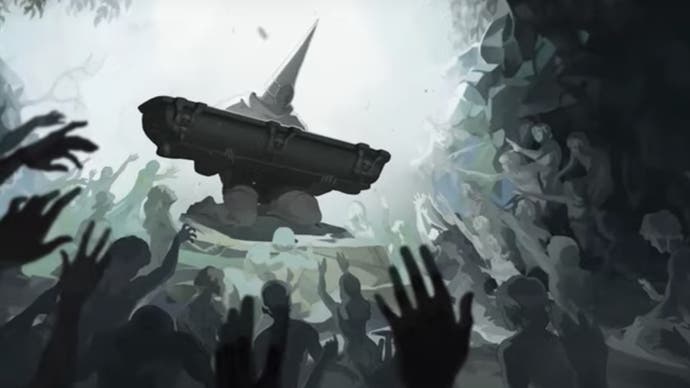 The sequel to The Game Kitchen's stunningly bleak action-platformer Blasphemous will be available on Xbox One, PlayStation 4, Switch, and PC on August 24th, 2019.
Blasphemous 2 is a Metroidvania with some Souls-like elements, marrying a lavishly furnished world of dark spiritual iconography, creatures, and encroaching insanity with some truly disturbing images, much like its immensely enjoyable predecessor.
The Penitent One, the protagonist of the first Blasphemous game, returns in the sequel to lead a party through a "series of enchantingly monstrous landscapes" in a mysterious realm devastated by a curse dubbed The Miracle.
Trailer for the upcoming Blasphemy sequel.
Blasphemous 2 may not veer too far from its predecessor (which isn't necessarily a bad thing, given the quality of the original), but The Game Kitchen introduces interesting new beasts, powerful new employers, and a choice of three new weapons (the slow but powerful War Sensor, the quick and accurate Rapier and Dagger, and the Praying Blade for vicious, flexible combinations).
As a die-hard follower of the original, I can't wait until August 24th, when Blasphemous 2 will be released, to find out what happens next.


Add to favorites